Empire Zoysia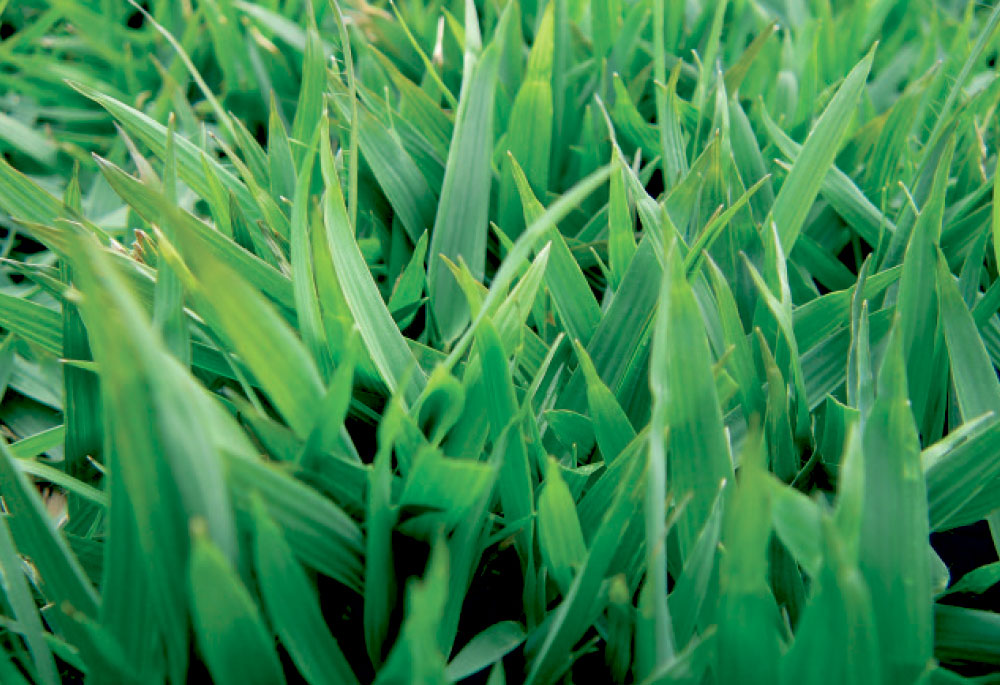 Zoysia japonica 'SS500'
Empire Turf (Zoysia japonica 'SS500' ) is a versatile, adaptable and environmentally friendly lawn, well suited to Western Australian conditions. It has performed well in both sandy and clay soil types and is an easy lawn to grow and look after. Empire Turf requires low maintenance and is a very efficient water user.
Empire has the ability to store water in its root system in times of heat stress and drought, and then pushes the water back into the leaves when watering is resumed.
Less thatching and scalping than any other turf.
Empire has less lawn clippings than any other turf. Less time spent emptying your mower's catcher, and overall mowing time.
Maintains average winter colour with adequate maintenance, but has a tendency to go dormant during winter.
Dark green in colour, soft to touch and exhibits a medium leaf, mid-way between Couch and Buffalo.
Empire requires less mowing.
Performs well in shade and full sun.
One of Australia's few hard wearing, yet low maintenance lawns.
It produces purple seed heads, especially when stressed.
We do not recommend installation during winter.