The premier turf farm in South-West WA.
17 years in the business
True Blue Turf was established in 2004 and has grown to become one of the premier turf farms in Western Australia. With our farm conveniently located between Busselton and Capel and our turf specialist store located in Bunbury, we are well equipped to service the turf needs of our fast
growing region and beyond. We aim to provide our quality turf at a level of unsurpassed excellence in service.
About Us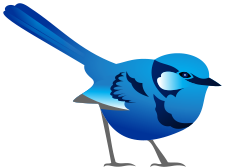 Clients
what our clients say...
I own a local landscaping business and source all my turf from True Blue Turf. The quality is high, the price is right and the lads couldn't be more helpful to deal with.
As a professional landscaping company we rely on our suppliers for the best quality materials and stock. True Blue Turf has provided us with the quality and variety of roll on turf that is second to none week in week out over the years, with the service to match.
Our company has liaised closely with the experts at True Blue Turf to achieve the best possible outcomes for our school projects and coastal foreshore projects. The Kenda Kikuyu turf species used in our projects has achieved outstanding performance with the continual use, and provided vibrant colour all year round.
True Blue Turf has been great to work with. Their products and service are of top quality. They go out of their way to ensure customer satisfaction and I highly recommend their products.
From the very first phone call we were very pleased with the service we received, advice about how to best prepare for our turf and how much we would require etc. The True Blue Turf staff are always willing to help and their advice made the difference with our now thriving lawn.
As an owner of a landscaping business we always need turf supplied and delivered. We have used True Blue Turf since it first started operating and they have always supplied us with the best quality roll on turf. We enjoy their quick, friendly and polite service. We highly recommend True Blue Turf.
As an agent for True Blue Turf we have always found their service to be professional, efficient, prompt and reliable. Their advice and assistance in support of their turf is excellent and their range of varieties means there is an option for all situations. We have no hesitation in recommending True Blue Turf products to
Residential Estates
we have supplied Residential Estates in...