Sapphire Soft Leaf Buffalo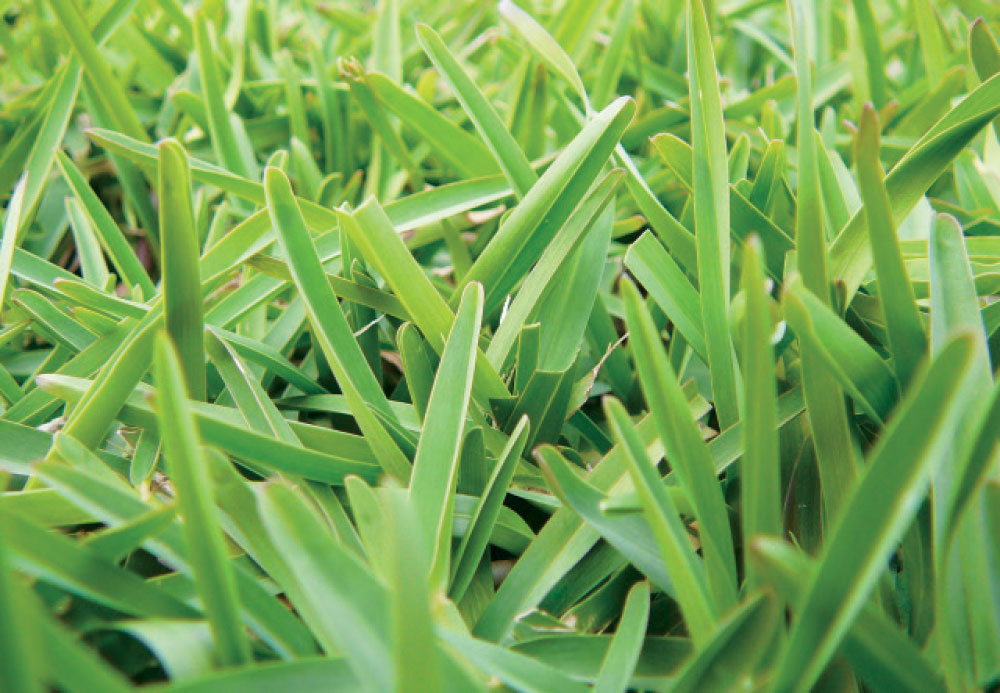 Stenotaphrum Secundatum B12
Sapphire (Stenotaphrum Secundatum B12) is equal in performance to any other new breed of soft leaf buffalo, with the added benefit of finer texture. It grows quickly across the ground, providing fast recovery from wear, has excellent winter colour, and a deep root system. Sapphire is truly amazing; its rich green colour will make your lawn 'the envy of the street.' Sapphire is bred in Australia for Australian conditions and is now grown worldwide.

Sapphire is excellent at out competing weeds.
Less spongy than other buffalo varieties.
Definitely Australia's best looking buffalo.
Just touch it, feel it and you will be impressed with Sapphire.
Able to cope well with medium traffic situations; it is fast recovering.
Sapphire is the most shade tolerant buffalo on the market in the whole of Australia.
When Sapphire is mature, the leaves tend to fold shut, giving a superb lush appearance.
Sapphire is the answer for those landscapes requiring something that would perform well in both shady and sunny areas.
Has a rich green colour all year round.
It takes quite a few severe frosts to send well fertilised Sapphire off colour.