Ecogrowth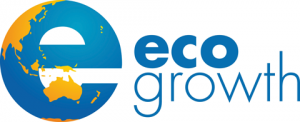 ECO PRIME EMERALD
N = Nitrogen: Promotes the growth of leaves and vegetation
P = Phosphorus: Promotes root and shoot growth
K = Potassium: Regulates water and nutrient movement in plant cells
---
Eco Growth Emerald is a wonderful fertilising product, promoting the natural good fungal spores in your soil to come to life, stopping soil compaction and releasing food for your lawn's roots. A rock mineral fertiliser, derived from natural volcanic and sedimentary deposits, containing some of nature's richest soil building materials. Eco Growth Emerald contains excellent micro-elements which are beneficial soil microbes, and are naturally slow to release and non-leaching. These intelligent fertilisers use microbes to gradually make the minerals available to your plant roots, essential for good healthy growth, and to help create deep roots. Your lawn will stress less in warmer weather with a healthy root system.
---
Eco Growth Emerald not only has nitrogen, phosphorus and potassium. It also has added minerals such as magnesium, calcium, silicate, as well as other trace elements which are specially mixed for Western Australian conditions.
Has a 6.5 pH as well as an extreme pH neutralising ability for acid soils.
Produces deep root growth, leading to a lawn which is more resilient to warm drier weather, pests and diseases.
Suitable for all turf varieties.
Eco Growth Emerald is an exciting environmentally friendly lawn food. It is naturally non-leaching, low phosphorus and river friendly.
For use on both clay and sandy soil types to help build a healthy root system and promote beautiful green foliage.
Designed to enhance lawn surfaces by providing balanced nutrition and strong root growth.
Available in 25kg bags.
Water in well after application.
---
As a general rule, fertilise at a rate of 3kg per 100m2 (30g per m2) every 6-8 weeks.