Weed Control – Clearance Products
---

BIN-DIE
Selective lawn weeder
500ml – treats 833m²
250ml – treats 416m²
WEEDS CONTROLLED:Bindii, oxalis, clover and other broadleaf weeds
SUITABLE FOR:All lawn types
500ml $27.80 RRP
On Clearance $19.50
250ml $14.20 RRP
On Clearance $10.00
---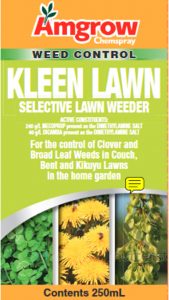 KLEEN LAWN
Selective lawn weeder
250ml – treats 166m²
WEEDS CONTROLLED:Clover and other broadleaf weeds
SUITABLE FOR:Couch and Kikuyu, Not suitable for Buffalo
250ml $12.95 RRP
On Clearance $9.00
---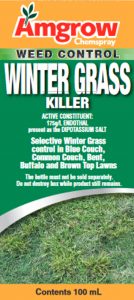 WINTER GRASS KILLER
100ml – treats 666m²
WEEDS CONTROLLED:Winter Grass
SUITABLE FOR:All lawn types
100ml $24.95 RRP
On Clearance $17.00
---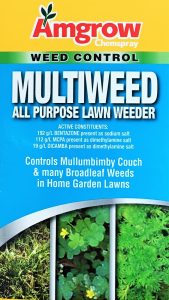 MULTIWEED
All purpose lawn weeder
250ml – treats 125m²
WEEDS CONTROLLED:Mullumbimby Couch and many Broadleaf Weeds
SUITABLE FOR:Couch, Not suitable for Buffalo
250ml $20.95 RRP
On Clearance $14.00
---
YOUR LOCAL TURF SPECIALIST STORE – Open from APRIL 2019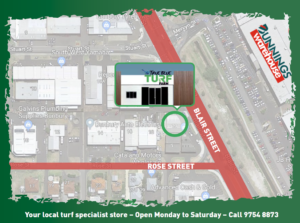 Your local turf specialist store in Bunbury stocks a wider range of turf specialist products than currently listed on our farm website, including products from both Turf Culture and Apparent Ag.
Our friendly and knowledgeable staff look forward to assisting you in all your turf and home garden needs.
We also have equipment and tools available for purchase.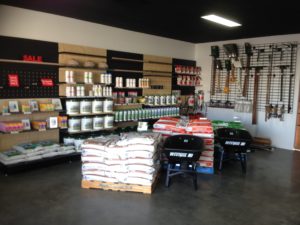 See below some of the suppliers whose products our turf specialist store will be stocking: